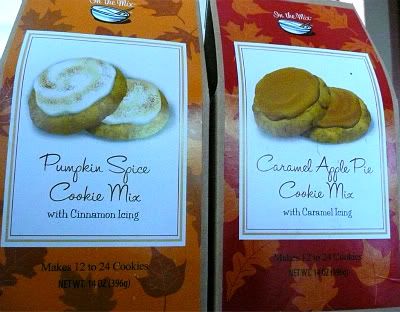 Found these at Cost Plus World Market. (I was hoping to find their Pumpkin Spice scone mix.)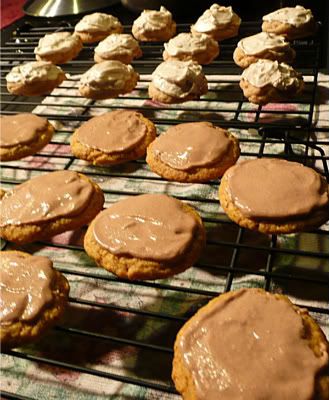 Apparently I should have flattened the apple pie cookies before putting them in the oven, but they still came out just fine. Not fond of dehydrated bits of apple in my cookies, though. The caramel frosting was delicious. The pumpkin spice cookies and cinnamon frosting were a bit grainy in texture but still tasty.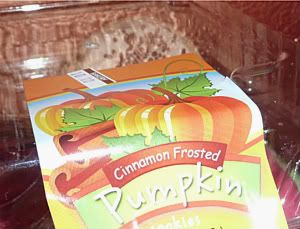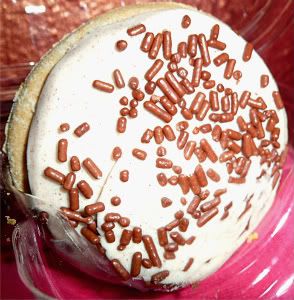 Found these at Safeway. Cinnamon frosted pumpkin cookies topped with chocolate jimmies are indeed a treat.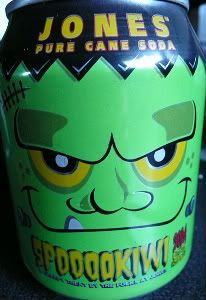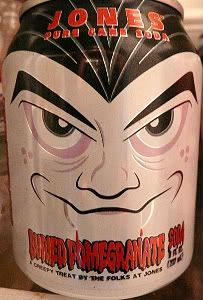 These two are the most palatable Halloween Jones Soda flavors I've ever sampled. Spooookiwi tastes a bit more like a green apple-ish than kiwi to me. Buried Pomegranate is surprisingly decent as well.
Current Mood:
indescribable