Hard to believe this is a new flavor since just about all the other colas (and 'uncolas') have already had a cherry version for quite some time now.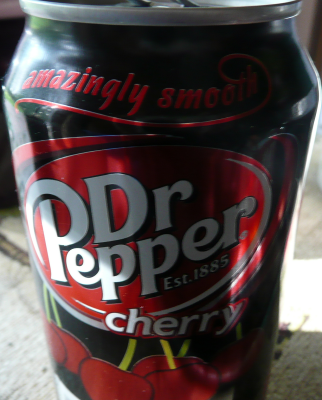 Nice cherry blend that isn't too overpowering. I wish I had a can of
Cheerwine
to do a side-by-side comparison since I've always described Cheerwine as tasting like cherry Dr Pepper.
[found at Top Foods]
Current Mood:
thirsty